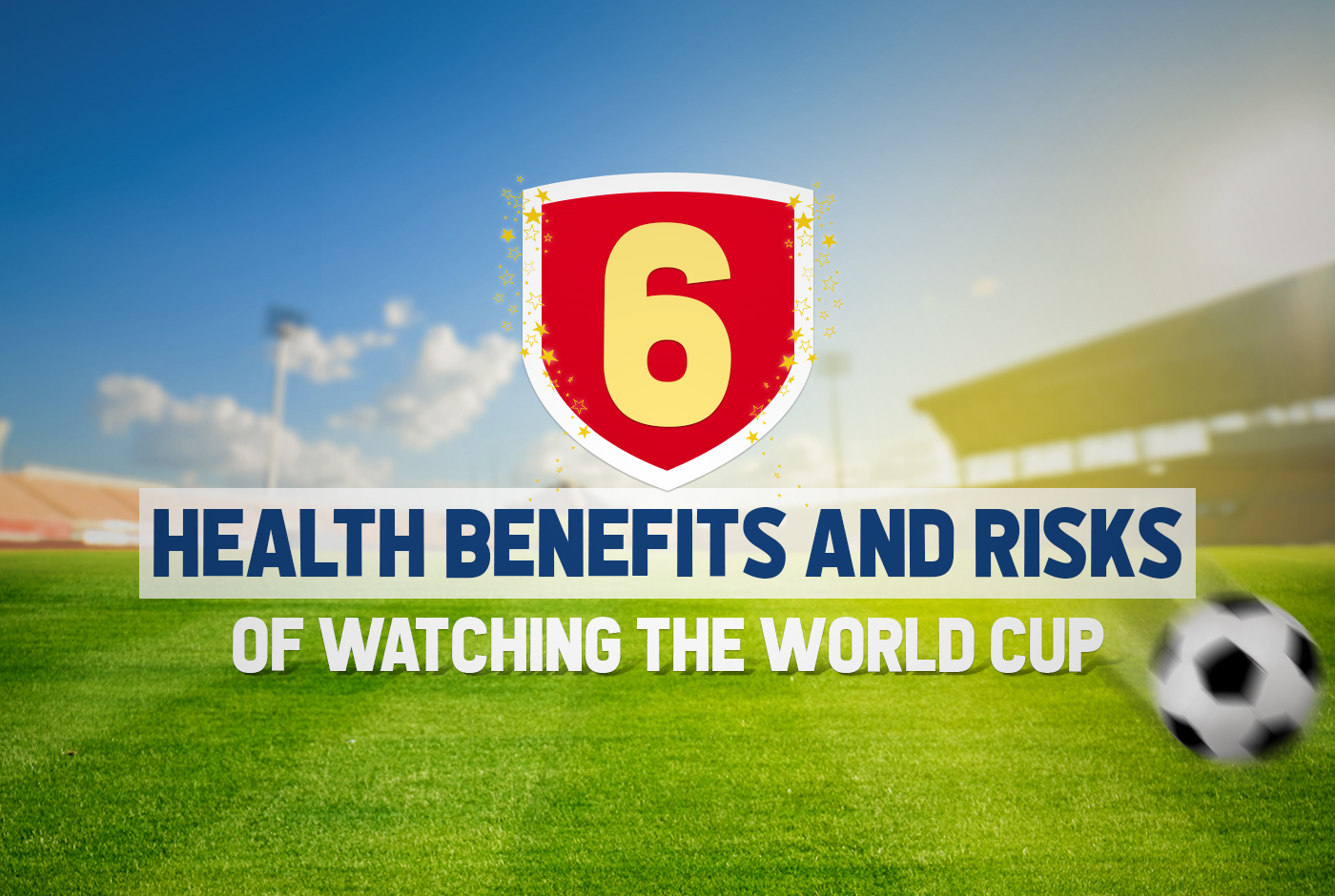 As the World Cup season kicks off once again, excitement is in the air as football fans gear up to cheer for their favourite team. But, your fandom may also take a toll on your health. Here are some ways which it can affect your health:
Not Getting Enough Sleep
Fans may forgo sleep to watch their team play if the match takes place during the wee hours. Pulling all-nighters not only affect your concentration and memory, you are also at higher risk of falling sick. "Not enough sleep weakens your immune system," explained
Dr Ramani, Specialist in Neurology & Consultant, Raffles Neuroscience Centre
. "The more all-nighters you pull, the more likely you are to catch an infection and fall sick. Long-term sleep deprivation may also leave lasting damage to your heart and brain." So, how can you keep your immune system strong during this period? "Remember to eat more foods containing protein, zinc, iron, and vitamins B, C, and D, as they form the foundation of your body's immune system." said Ms Kesslyn How, Nutritionist, Raffles Diabetes & Endocrine Centre. "Supplementing your diet with a multivitamin is also helpful if you suspect you are not getting the necessary nutrients from your diet." Most importantly,
get back into your regular sleeping patterns
as soon as possible to recover from the effects of sleep deprivation.

Putting On Extra Pounds
Popular game-night snacks (such as pizza, beer, and potato chips) are high in salt, fat and calories. While snacking during a single game may not have noticeable effects on your body, doing so over the entire World Cup season can make a difference on your waistline. You may also be too engrossed in the game to keep track of what and how much you are eating and drinking. Instead of the usual game-day snacks, Ms How suggests some healthier alternatives:
| | |
| --- | --- |
| Instead of | Eat |
| Potato chips | Homemade popcorn |
| Soft drinks | Fruit-infused water / smoothies |
| Pizza | Baked tortilla with meatballs Pita bread with hummus Wholegrain plain crackers with vegetable salsa |
Putting Your Heart Health at Risk
It's common for your excitement to reach a fever pitch when watching your team in action. But sometimes, getting overly invested emotionally can affect your heart. Psychological triggers, such as anger, stress, excitement, or anxiety, can strain your heart and put you at risk of heart-related conditions. "For such superfans, the excitement and stress of watching your teams during matches – especially during scoring moments – can significantly increase your heart rate." said
Dr Teo Swee Guan, Specialist in Cardiology & Consultant, Raffles Heart Centre
. "Together with sleep deprivation, the increased heart rate and blood pressure may make their hearts unstable, particularly for older fans with heart disease" Eating unhealthy game-day snacks isn't helping your heart either. "Fatty foods increase your bad cholesterol which can clog up your heart arteries," said Dr Teo.

That said, there are health benefits of being a sports fan:
Watching Sports Keeps Your Brain Stimulated
Even though you won't get a workout by watching your favourite team play, your brain might. According to a 2008 study by the University of Chicago
1
, the region of the brain that is associated with planning and controlling actions is stimulated when fans listen to conversations about their sport.
You Get a Boost in Mood If Your Team Wins
Remember sharing the feeling of joy with your loved ones over their accomplishments? Sports fans also experience their team's victory vicariously, along with the mood boost that comes along with it. "This phenomenon is called Basking in Reflected Glory, where people are likely to experience and show off the successes of others that they are connected to" explained Dr Wong Wei Mon, Senior Family Physician, Raffles Medical. "Sports fans, especially the avid ones, identify closely with their team, and are likely to bask in their team's victory and experience an increase in mood."
You Enjoy the Social Support Network of Your Fandom
There's a reason why sports fans congregate to watch their team play. Being a sports fan gives you a sense of belonging, a connection to others around you. In turn, this boosts your social and psychological health. "From having a shared interest to speaking the same language, having a sense of affiliation ward off feelings of loneliness and build a sense of community," said Dr Wong. "You feel great when your team wins, and a shared sense of loss when they lose."
1
https://www.ncbi.nlm.nih.gov/pmc/articles/PMC2527992/
Reviewed by:
Dr Ramani, Specialist in Neurology & Consultant, Raffles Neuroscience Centre
Dr Teo Swee Guan, Specialist in Cardiology & Consultant, Raffles Heart Centre
Dr Wong Wei Mon, Senior Family Physician, Raffles Medical
Ms Kesslyn How, Nutritionist, Raffles Diabetes & Endocrine Centre