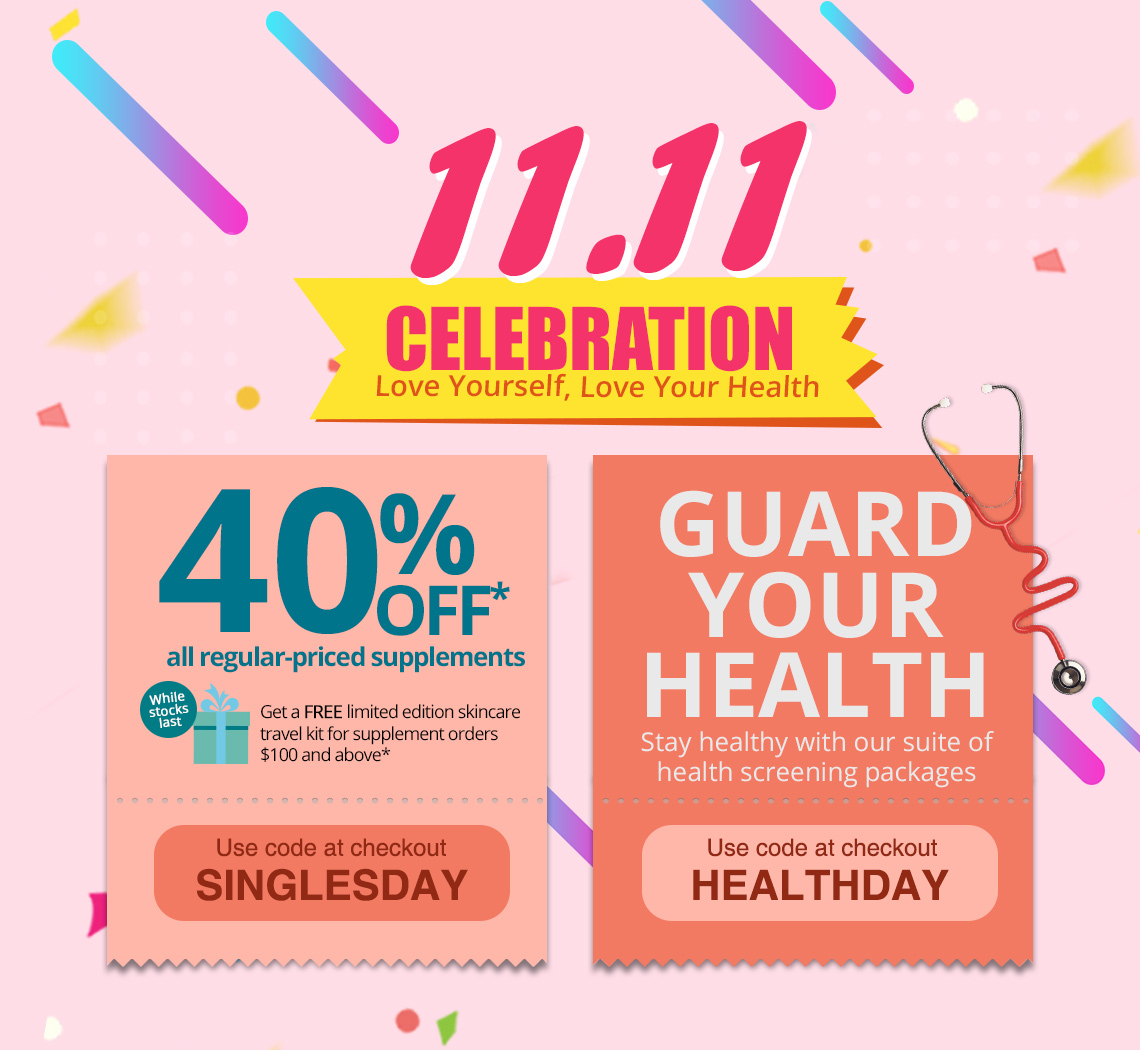 Health Supplements
Health Screening
Terms and Conditions
• The code "SINGLESDAY" is valid till 30 November 2018.
• Prices are inclusive of GST.
• Codes are not applicable in conjunction with other codes.
• Unutilised items in the health screening packages will not be refunded or discounted.
• Listed prices and terms are subject to changes without prior notice.
• Learn how to use the code.